Shopping Cart is Empty
You have no items in your shopping cart.
If you have an account, please log in here.
Click here to continue shopping.

Teknic.com Return Policy
We want you to be able to thoroughly evaluate Teknic products in your application so you can be confident that they meet all your needs. So we've extended our return period and made the return conditions very liberal. That said, there is a maximum limit on the return quantity:
Quantity limits on returns for ClearPath/Accessories and Fast-ship Hudsons/Cables:
Teknic will give you a full refund (excluding shipping) on up to nine ClearPath motors or Fast-ship Hudson motors (3-day lead motors) as long as they are returned within 90 days of the invoice date. It is okay for the units to have reasonable wear and tear from using them, but they must be returned in their original packaging (or comparably protective packaging) and still be fully functional (i.e., they must still meet their specifications) with no modifications. Up to nine each of any accessory, power supply, or controller part number may also be returned under the same conditions.
Build-to-Order motors are Non-Cancelable/Non-Returnable (NC/NR) and therefore can't be returned for a refund.
All ClearPath and Fast-ship Hudson motors, regardless of part number, are summed together to determine the quantity being returned. Accessories, power supplies, and controllers are summed together on the basis of unique part numbers (so, for example, you could return nine power cables and nine IPC-5 power supplies).
Once your return is received and inspected (usually within 72 hours of receipt), we will process your refund and credit your original method of payment within seven days. Please note that depending on your credit card company, it may take an additional 2-10 business days after your credit is applied for it to post to your account.

Shipping Information for Web Orders
We will ship the first 5 pieces of each ClearPath or Fast-ship Hudson (3-day lead motor) part number within 3 business days (up to 5 days for international orders); Build-to-Order motors will ship in 21 days.
We will ship any balance on your order within 21 days
We will send you an email with tracking information when your order ships
To determine your transit time for "Ground" shipping within the U.S., see the UPS map below
Your delivery arrival date = Ship date + transit time
International customers, please read our International Shipping policies.
Can Teknic ship my order in less than 3 days?
Possibly.Teknic is able to promise that 5 of any ClearPath or Fast-ship Hudson part number ordered from the web will ship within three business days (all Build-to-Order motors have a three-week lead time regardless of order volume). We are able to promise this because we keep a stock of semi-finished assemblies for these specific part numbers. Your order is what triggers the final assembly, full test, and shipment of that specific product. This production method allows Teknic to promise a consistent, short lead time for the most popular Hudson servo motor models as well as all ClearPath models.
Depending on the exact manufacturing and order details, we may be able to build the order in less than three days. If that's the case, we won't hold off from shipping earlier. We just can't promise to ship anything in less than three business days. (And remember to add the shipping transit time to estimate the actual arrival date of your order.)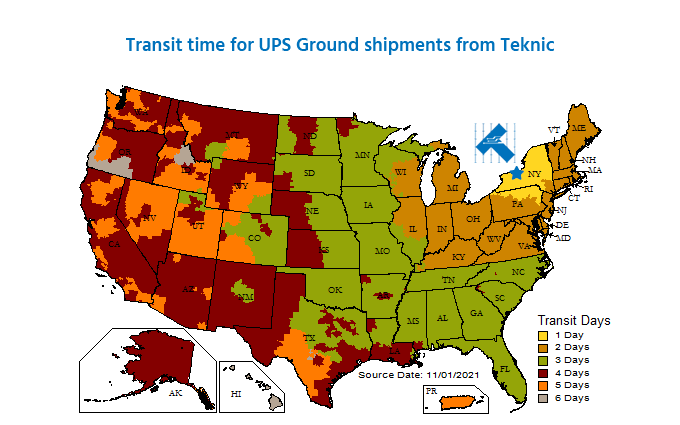 ClearPath and Hudson Servo Motor Volume Discount Policy
Teknic will add together the quantities of products purchased from the same "product family" to make it easier to reach the next volume discount tier and give you a lower price. Beyond that, Teknic will allow for all fractional hp ClearPath motors (Nema 23 and 34 models) to be accumulated with any Hudson motor sold on the webstore.
For example, if you buy 5x CPM-MCPV-3411P-RLN motors (fractional hp ClearPath) and 5x M-2311S-LN-08D motors (Fast-ship Hudson motor), we will give you the 10-piece quantity discount on all the motors, even though you're only buying five of each part number and two different product families.
Quantities for different product families (e.g, integral hp ClearPath, Power Supplies, and Cables) accumulate separately. For example, if you buy 5x CPM-MCVC-N0563P-RLN motors (Integral hp ClearPath) and 5x M-2321S-LN-04D (Build-to-Order model) you will get the 1-9 piece price for all motors because the two part numbers are in different product families.
Volume discounts increase when your purchases in each product family reach the following quantities: 10; 50; 100; 200; 320; 1,000; 3,200; 10,000; and 32,000.
ClearPath and Hudson Servo Motor Qualified OEM Program
If you're a large OEM and expect to purchase at least $75,000 of Teknic products per year, we may designate you a "Qualified OEM" which means you can purchase directly through Teknic's OEM sales group as well as via the web store. This can provide more ordering and shipping flexibility, as well as potentially better pricing, and a dedicated account manager. Contact Teknic for further details.

International Shipping Policies
All of the items from our eCommerce store (ClearPath/ClearPath Accessories, Hudson servo motors, Power Supplies, ClearCore, ClearLink, etc.) can be shipped to a number of selected countries outside of the United States. To see if we currently ship to your country, check the drop-down menu in the "Calculate Shipping Cost" box in the shopping cart or the Country drop-down menus on the Checkout page. Products shipped internationally may take up to two more days to ship due to extra processing time, but we will do our best to ship small quantities within three days for appropriate models.
For more information about Teknic's international shipping policies and capabilities, please see the International Shipping FAQs page. Additionally, you can fill out our contact form or call us at +1 585 784 7454 for information about our OEM-direct sales channel and other options that may be available to you.
IMPORTANT: Additional charges not included in Teknic's shipping charges
Teknic's international shipping charges include express air transportation, brokerage fees, and clearance entry fees, but your destination country may charge you import duties (tariffs) and/or taxes and other fees for the products you import from Teknic. These charges are not included and must be paid by you upon receipt of your shipment.
Unfortunately, we cannot calculate what your additional charges may be because customs and taxation policies vary widely from country to country. As a general guideline, the European Union duty rate for ClearPath motors is 2.7%; the global average import duty rate is about 4%; rates of 8-12% are not uncommon; and a few countries are higher. For exact details, please contact your destination's customs office or visit their official website.
The tariff codes for the products available on our website are as follows:
| Product Type | Harmonized System (HS) Tariff Code |
| --- | --- |
| DC Input (Fractional hp) ClearPath Servo Motors | 8501.31.4000 |
| AC Input (Integral hp) ClearPath Servo Motors | 8501.52.3000 |
| RES-225 Regenerated Energy Shunt | 8536.30.0000 |
| BLOWER-1P230V Blower Kit | 8503.00.6060 |
| FOOT-56-14X Mounting Foot | 8503.00.6060 |
| IPC-3 and IPC-5 Power Supplies | 8504.40.9530 |
| ASU-FR510 Analog Send Unit | 8534.00.0040 |
| Cables | 8544.42.0000 |
| ClearCore, ClearLink, and CCIO-8 | 8534.00.0040 |
| Terminal Block Plugs | 8536.90.4000 |
| 24 VDC Power Supply | 8504.40.9520 |
| Atmel-ICE Debugger | 8534.00.0040 |
| DIN Rail Mounting Kit | 8302.42.3065 |
| Power Hub and SC Hub | 8534.00.0040 |
| NEMA 23/34 Hudson Servo Motors | 8501.31.3000 |
Where to Enter a VAT (Value Added Tax) Registration Number:During checkout, you can add "VAT:" followed by your VAT Number on the second address line. If you already have a second line in your address, you can put the VAT Number in the same line after a "/" symbol.For example:
• If you are located in the United Kingdom, you might write: "VAT:GBGD999"
• If you have a second address line, you might write: "Suite #9 / VAT:GBGD999"