Standard Features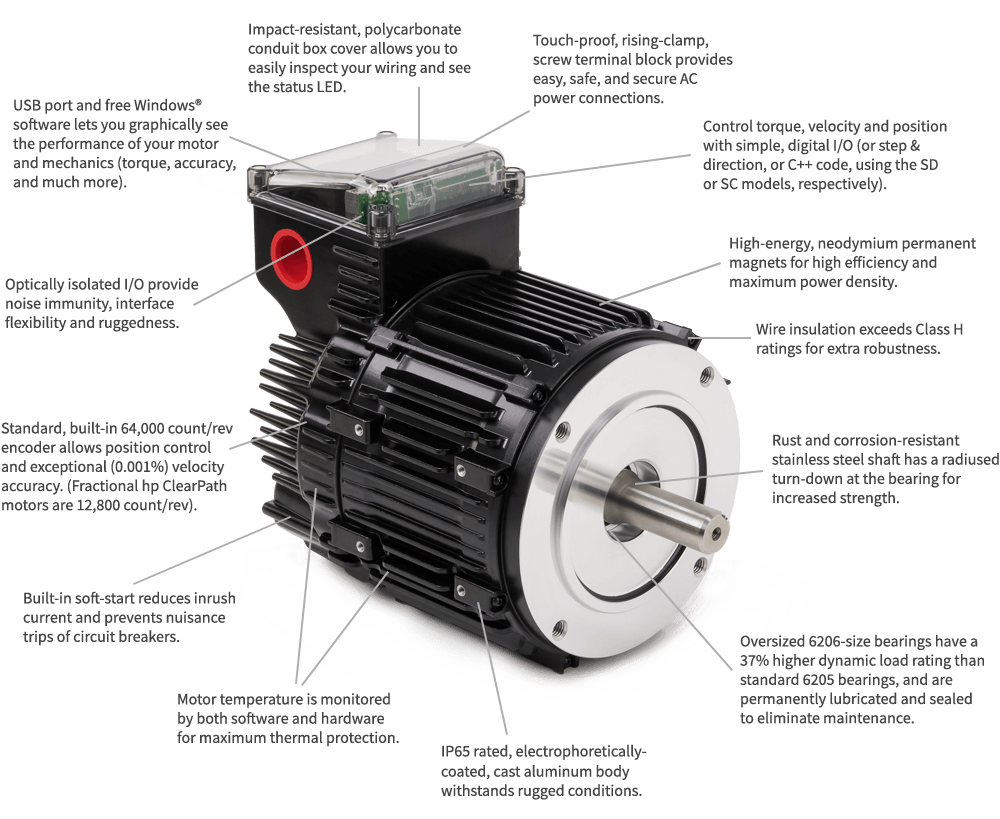 Optional Accessories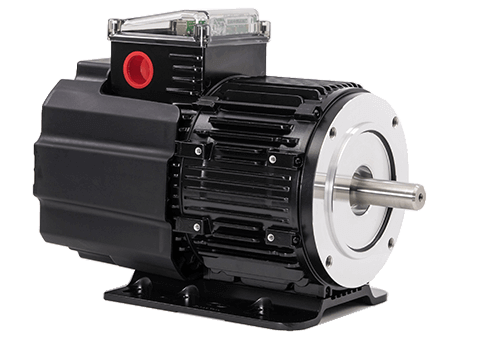 | | | | |
| --- | --- | --- | --- |
| Blower Kit | Foot Mount | Analog Send Unit | Regenerated Energy Shunt |
| | | | |
| P/N: BLOWER1P230V | P/N: FOOT-56-14X | P/N: ASU-FR510 | P/N: RES-225 |
| Convert any 2 hp ClearPath to a 4 hp motor by cooling it with this AC-powered blower kit ($57) | Foot mount a motor (on any one of three sides) with this heavy-duty, cast aluminum foot ($14) | Use analog control signals and even send them hundreds of feet by converting them to noise-immune digital signals ($59) | Use this electronic shunt to dissipate regenerated energy beyond ClearPath's patented VRS™ feature ($152) |
Set Up ClearPath in 3 Easy Steps

Connect USB to ClearPath
to set it up

Choose an Operating Mode

Control motion with simple I/O:
switches, knobs, PLCs, etc.
13 Operating Modes.
Which mode is best for you?
Watch the demo videos below.

(4 Operating Modes)
(1 operating mode)
(2 Operating Modes)
(6 Operating Modes)
Choose a ClearPath-MC Model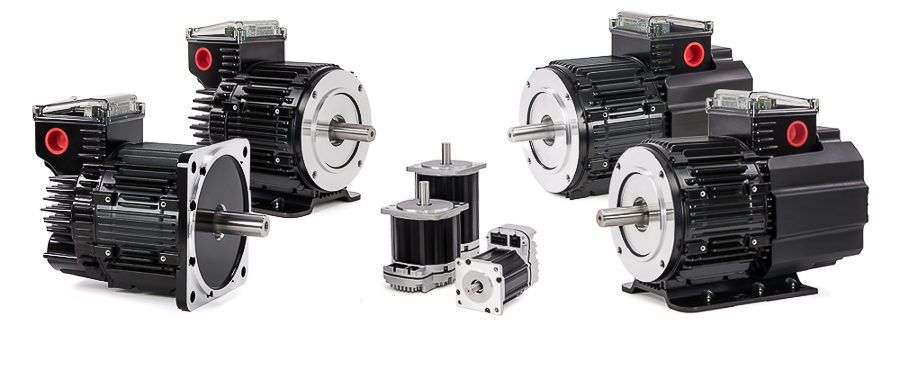 The MCVC is primarily for velocity applications; the MCPV for positioning.Choose based on your application and price.
MC

VC

Models

Velocity Control

MC

PV

Models

Position & Velocity
Operating Modes
Operating Modes

▸ 4 velocity modes, 1 torque mode
▸ 2 back and forth positioning modes

▸ All 7 MCVC modes
▸ 6 point-to-point positioning modes

Price (1-pc)
Price (1-pc)

▸ Integral hp: $698 & up
▸ Fractional hp: $249 & up

▸ Integral hp: $799 & up
▸ Fractional hp: $314 & up
* Try ClearPath risk-free for 3 months. Full refund if you're not 100% impressed! *